We develop predictive algorithms based on
Machine Learning and psychophysical models to obtain insights.
We predict the performance of brand assets and consumer behavior and decision making.
We seek to replace market research with a
more accessible and faster model to generate insights.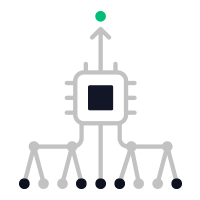 Thanks to the power of Machine Psychology (the integration of computational and human sciences) we offer a more efficient model, with lower costs and immense scalability.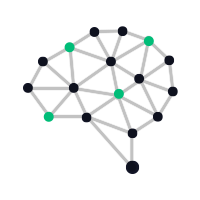 Our models are continuously updated and refined by a team of experts with experience in more than 7 disciplines, integrating theories and models from psychology, neuroscience, anthropology, semiotics and physics to machine learning.
We are 20 times faster than the industry standard. What used to take weeks or months, now takes days or hours.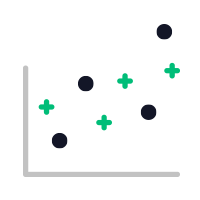 We have billions of data points and powerful algorithms that help us maximize impact and understanding. Cultural barriers no longer exist, our services allow you to think globally and act locally.
Algorithms that predict performance
Products
Advertising
TV commercials, trailers, series and movies
Texts
Web pages and digital interfaces
Brands
Algorithms that allow to understand people
We detect behavioral patterns and develop strategies that align to multiple dimensions of people's lives.
We discover trends, opportunities and explore a brand's word of mouth.
We reveal the sensory, semantic and emotional associations of any message, concept, experience or idea.
Who are looking for greater speed, accuracy and optimization of investment in generating insights to understand their customers/consumers, brands, products and services.
Seeking cutting-edge technology that allows them to understand multiple markets and identify and leverage competitive advantages in the development of brands, products and services.
Who want to refine their design processes quickly and accurately, in order to strengthen their value proposition and gain a competitive advantage.
Business owners and entrepreneurs looking for a reliable and affordable service to understand their customers/consumers, improve their product packaging and detect market opportunities. WE ARE Machine Psychologists
Atypical equipment designed to transform businesses
International experience with projects executed in +25 countries, for +40 brands in all categories of mass consumption, government, banking, infrastructure and sustainability.
Experts in Engineering, Machine Learning, Business, Neuroscience, Psychology, Education, Biology, Physics, Law, Behavioral Economics.
Bring the future of insights to your business.

SCHEDULE A FREE DEMO WITH US OR ASK FOR MORE INFORMATION